The theme for my Grandpa's 80th birthday was Hawaiian Luau. I thought pineapple fried rice and rainbow fruit skewers would be the perfect addition to bbq'd ribs and veggie kabobs.
Pineapple Fried Rice
Cooked white rice
yellow onion chopped
chopped roasted red pepper
small bits of pineapple
frozen peas
cashews
eggs
sesame oil
olive oil
cumin
S&P
Saute the yellow veggies in olive oil and a tbsp of sesame oil. Add the egg mix up lightly so it scrambles and fries up with the veggies. Add salt, pepper, cumin, to taste. Add the cashews and rice and mix until all cooked and warmed together. SIMPLE and DELICIOUS!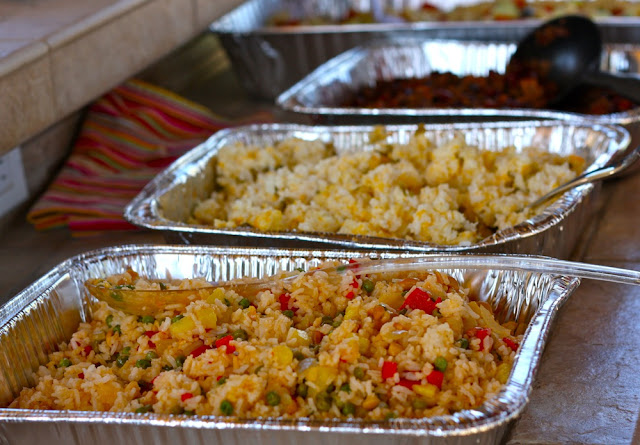 My second dish was rainbow fruit skewers that I found on Pinterest. My mom found the cutest skewers with flowers on the ends and I had help from my little cousins putting these little skewers together. I used blackberries, blueberries, kiwi, pineapple, oranges, and raspberries and they turned out so cute and festive!! They were a big hit!