Here are some of my favorite moments from our weekend away in sunny San Diego for Tylia and Chalon's wedding.
Walking around the shore cliffs of La Jolla hand-in-hand. Cool trees, energy, scenic views, and yummy burritos.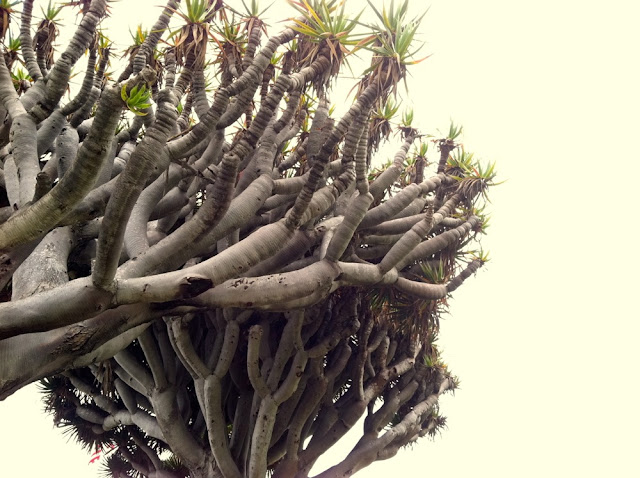 Room service dessert to make up for an AWFUL dinner downtown. (Loved that it came with roses!) BTW, we also got room service for breakfast on Sunday morning. We have never ordered room service before, so it felt like we were living large! We only left the hotel room once for dinner (we wanted to make the most of it - we got an upgrade to a high floor and a larger room!!!) We chilled in our matching robes, lounged on the patio (love hotels that have windows or doors that actually open!), drank beer, and watched the homeless shenanigans below.
Sunday afternoon in Mission Bay, on a shady patch of grass. We lounged on a blanket and shared an authentic burrito. There isn't much better in this world than a San Diego burrito.
Meeting up with Shannon and Griff at The Dana Hotel before the wedding for some drinks and photos.
Magazine-worthy kiss. (Photo credit Megan Schahausen)
Loved hanging out with the beautiful Schafhausen ladies, Megan, Jo, and Janet. Jo was the prettiest bridesmaid of all time, might I add.
Tylia's smile said it all. I loved seeing the joy on her face all night. What a fun, elegant, and lovely wedding! And one of the best wedding dinners I've ever had!!! (I ate my whole dinner plus finished Steve's, nom nom!!)
This expression was on Steve's face all night. He was full of jokes, laughs, and a little craziness. And, get this....he danced with me! To a fast song! Multiple times! With this huge smile on his face! Loved every minute. He loved every minute until morning... ;)